2021Launches new NB Heart brand; starts organizational culture project for Next bank.
2020Launches online workshops and speeches.
2019Launches the Purposes channel on YouTube; starts organizational culture project for GPA and PepsiCo.
2018Keynote volunteer at AACD event; develops organizational culture project for Corteva; both his children go live in Europe.
2017Carries out benchmark study for Mercur (South of Brazil) on Innovation and Sustainability; develops organizational culture project for B3.
2017Attends a training course on entrepreneurship at Schumacher College Brazil; takes part in Volvo Academy's Sales & After Sales program.
2016Takes part in Africa 3.0 Conference in Kenya aimed at fostering the development of young African leaders.
2015Leadership project for Apple; takes part in Santander bank's TED Talks.
2014Becomes a certified Barrett Values Centre consultant; starts organizational culture project for MSD Merck.
2013Joins Barrett Values Centre's consulting team; develops organizational culture project for J&J in Latin America.
2012Develops a major employee engagement project for Natural in Brazil, Latin America and France.
2011Joins the Vale in Africa project, with a deep dive into the African culture, especially Mozambique.
2010Develops the company's first major culture and leadership development project.
2009Launches the project 'Finding my essence – Purpose in life'.
2008Sets up NB Heart.
2007Decides to shift his career path.
2001Executive Director at Nissan Mercosur.
1999Director at Renault Brazil.
1998Earns an MBA in Marketing and Management from COPPEAD/UFRJ.
1997Marketing manager at Allied Domecq.
1994Promotion and market data manager at Coca-Cola.
1993Promotion manager at Garoto Chocolates.
1992Second son is born.
1988Holds executive position at A.C. Nielsen; first son is born.
1985Market research supervisor at Artplan Advertising.
1984Obtains a Bachelor's Degree in Communication from UGF.
1982Educational background built in Brazil, Spain and Portugal.
1962Nélio Bilate is born.
When Nélio founded NB Heart
Our company – NB HEART – was founded in 2008 by Nélio Bilate, an executive with over 30 years' experience holding leadership positions in multinational organizations. Nélio's wide experience in the senior management sphere in both Brazilian and international organizations has set the tone of NB HEART, enabling to understand the challenges faced by top executives, with expertise to deal with global corporate cultures, in addition to a deep understanding of human development while providing the necessary tools so that leaders may keep the organization relevant and evolve in a fast-changing world.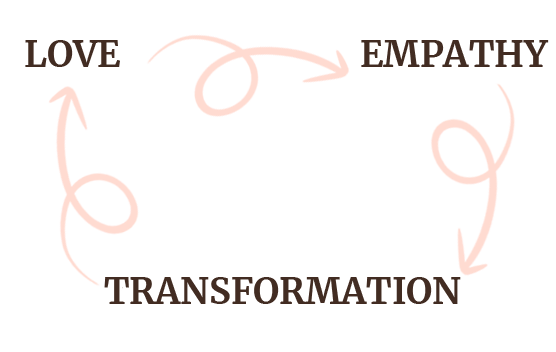 We BELIEVE we can HELP people and organizations UNLEASH and STRENGTHEN their true passion, realize talent potential to make a difference, and contribute towards building a better society.
We value:
➔  The capacity to TRANSFORM
➔  A desire to COLLABORATE
➔  A willingness to MAKE THINGS HAPPEN
➔  The dream of a FAIRER world
➔  Integrity through ETHICS
➔  The power of JOY
➔   The need for LOVE and FREEDOM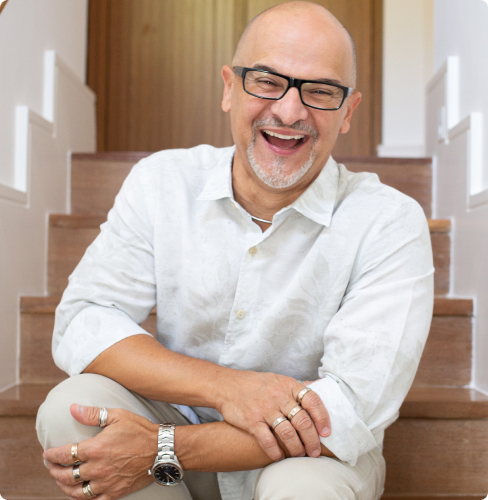 In 2008, Nélio founded NB HEART, a human development and organizational culture company, with a focus on organizational projects, strategic planning, change and transformation management, team building, culture, values, corporate essence and mentoring. Nélio Bilate is a Barrett Values Centre certified CTT Consultant. 
Nélio has delivered a wide range of projects to clients such as Natura, B3, GPA, Santander Bank, Vale, Johnson & Johnson, McDonald's, Telefonica-Vivo, Via Varejo, Kimberly-Clark, Mondelēz, Apple, PepsiCo, Tigre, among others.
With over 30 years' experience in Planning, Marketing, Communication, Sales and After Sales, Nélio held leadership positions in a number of international organizations, such as the Nielsen Corporation, Chocolates Garoto, Coca-Cola, Allied Domecq, Renault, and Nissan.
With a degree in Communication, an MBA in Marketing and Specialization in Consumer Anthropology, he is a certified coach by the Brazilian Coaching Society. Nélio has a broad international experience, and speaks English, French and Spanish fluently.